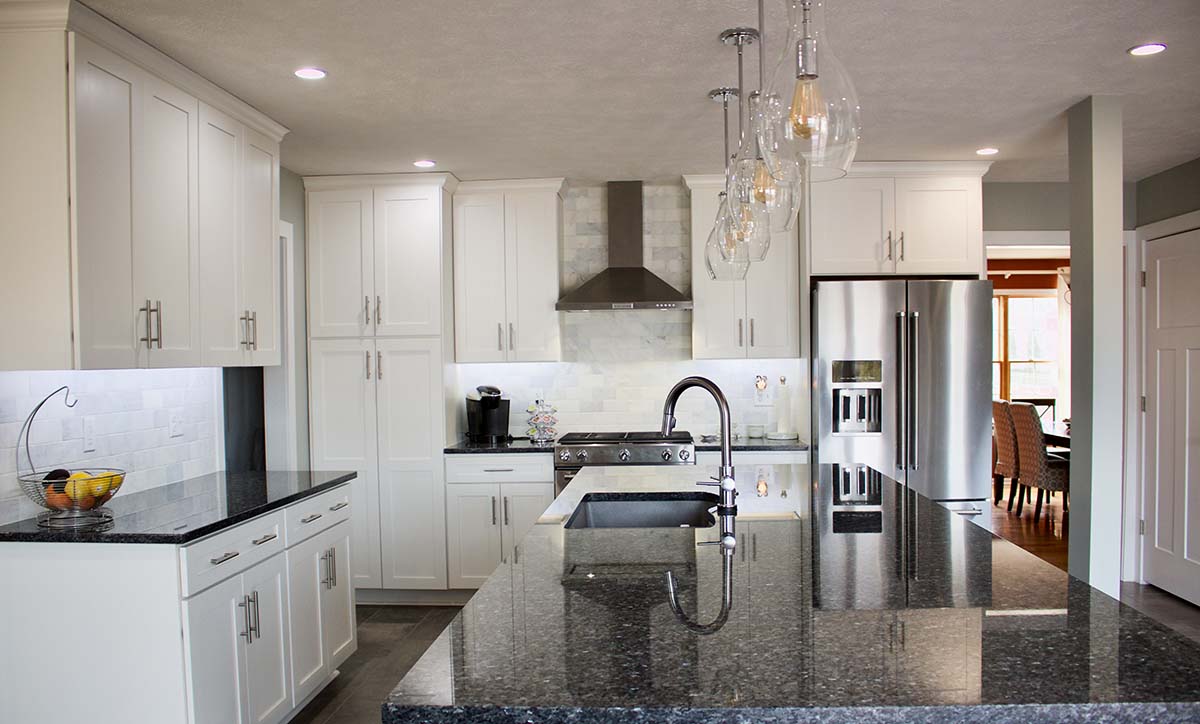 Kitchen Remodeling
The kitchen is an area of the home where many spend their time. It's a place to cook, a place to eat, a place to do homework and a place to relax. If your kitchen isn't up to par with your tastes or needs, we can help you make improvements.
From additional storage room to new floors, our professionals have the skills and creativity to bring any dream to life. Plus, we only trust the best brands in the business to ensure the highest-quality results.
How can we improve your kitchen today?
Our installation experts have years of experience to draw from to ensure that your new cabinets, floors or countertops come out looking perfect. We even pay special attention to the little details, such as hardware like handles and hinges. We understand that every component matters, and we ensure that they work together for maximum functionality.
 No matter the size or scope of your kitchen remodeling project, you can trust that you'll have our full attention and respect.
We offer the finest brands and materials around
Remodeling not only improves your kitchen's functionality, it also increases your home's value. We offer an array of premium countertop materials, including laminate, granite, stone, quartz and solid surfaces to ensure you receive the best value and quality for your money.
 Wellborn cabinets are luxurious and functional, and we trust them for all of our remodeling projects. We also turn to Mohawk and Dal Tile flooring for their beauty and durability.